Short information about I Ur och Skur Hattstugan, in English:
We are a parent cooperative nursery in Skelleftehamn, in the north of Sweden.
"Joy, outdoor recreation, experiences, community, environmental work, motion, drama/ creation, play, learning and adventure."
I Ur och Skur Hattstugan is situated in the middle of Skelleftehamn with a garden that invites natural play.
Our vision is that the child is at the center of our organisation, which follows the child's requirements and interests.
With the curriculum Lpfö 18 as a base,  we want to give children knowledge about nature and convey a feeling for Nature. We aim to cultivate environmental awareness  and an eco-friendly approach in their daily lives.
We want to give children stimulation throughout their development by using nature and the natural environment. In Sweden we have something called "Allemansrätten",-the right of public access," which means that  we can roam freely in nature, as long as we follow given rules not to disturb or destroy. Read more about: Allemansrätten, english.
The children are given the opportunity for movement, learning and belonging in a joyful way in Nature. We want to give the children the foundation for a lifelong interest in outdoor activities.
At I Ur och Skur Hattstugan playing has an important role and we strive to make very few interruptions in the children's play. We work with different means of expression – creation, music, drama and movement. We strive to help the children experience and learn through all their senses.
Parental involvement in the organisation is very important. It ties the child's two worlds together.
The teachers co-discovers, co-explores, co-experience and co-acts with the children.
Our garden is the heart of I Ur och Skur Hattstugan. The majority of our activities, we do outdoors. We also use a lot of our surrounding area such as the forest, sea and beach. Within walking distance we have an indoor swimming pool, sports hall, football field and a library.
The food at I Ur och Skur Hattstugan is homemade. Organic and locally cultivated food is important to us. We are environmentally conscious. We separate and recycle our waste and have a compost.

I Ur och Skur Hattstugan is a part of the local club of Friluftsfrämjandet, (rough translation: Outdoor Association) which is a Swedish non-governmental organization, actively promoting an outdoor lifestyle since 1892. At I Ur och Skur Hattstugan the children will take part of Friluftsfrämjandet's activities for children: Skogsknopp, Skogsknytte, Skogsmulle and take part of iceskating-and cross country skiing-school.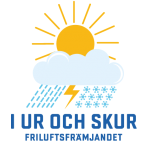 "I Ur och Skur" (rough translation: come rain or shine) is an outdoor pedagogy concept that is a part of Friluftsfrämjandet. More than 200 Swedish pre-schools are   " I Ur och Skur" pre-schools.
About I Ur och Skur Hattstugan
The parent cooperative I Ur och Skur Hattstugan started in 1990.
The nursery is run as an economic association.
The parents who are members of I Ur och Skur Hattstugan have meetings once a month.
Parents work at the nursery approximately 6-8 days per family per school year.
The parents maintain the property.
Contact us:
I Ur och Skur Hattstugan
St Örjansvägen 15
932 32 Skelleftehamn, Sweden
E-mail:info@iurochskurhattstugan.se
Tel: +46 (0)910 33959
Web address: http://iurochskurhattstugan.se
At our website you can read more about I Ur och Skur Hattstugan (in Swedish), contact us if you are interested in signing in your child at the nursery or work here.